I Facebook friend requested Jason Mesnick of
The Bachelorette
fame, and I am still waiting to see if he'll add me. Most likely he has already denied me, but I am going to wait it out a few weeks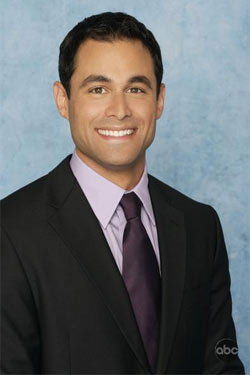 before I completely give up hope. It's not like I really care either way, it was more the thrill of pushing the "request as friend" button. I was all "should I push it? Should I not?" And then I threw all caution into the wind and just pushed the stupid thing. FYI rumor has it Jason will be the next bachelor, so guess what show will be consuming my life even though it is utterly ridiculous? I compare myself watching Jason on
The Bachelor
to my
roommate
Liz watching the Mets play baseball. You have to root for your team. So what if it's a reality match-making show?
Fifty-six hours until the first day of school. Blech. Still have no idea what I am going to do for those first three hundred sixty minutes.
So my grandma just had back surgery and has to stay in bed all day. I told her to catch up on any movies she's been waiting to see. Apparently she doesn't have a TV in her bedroom so that's out of the question. Then I suggested listening to a book on tape. She's way bored, and I sent her a link to my blog, but I don't think she has sat in front of her computer yet to check her e-mail. So basically, HI GRAM I HOPE BY THE TIME YOU READ THIS YOU FEEL BETTER. I have to write big because she just had an eye surgery thing too, and I don't want to stress her out. IF YOU HAVE ANY EXTRA VICODIN YOU CAN SELL IT FOR CASH AT THE LOCAL HIGH SCHOOL. Only she won't because her husband used to work at the juvenile delinquent center, so he doesn't support that kind of thing. And either do I. Hugs, not drugs. Besides, she probably wants to keep her extra Vicodin.